A control programme has been ordered into foxes and crows across Donegal in a bid to ensure that one of Ireland's most endangered birds survives.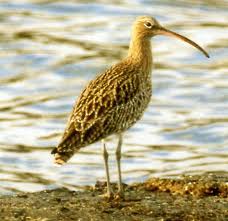 Birdwatch Ireland has confirmed that the Curlew population is now at crucially low levels and is in danger of extinction.
A programme aimed at managing and developing Curlew numbers has now been launched.
Part of that programme, funded by the European Regional Development Fund, will be to manage crows and foxes which are threatening to wipe out Curlews – especially in Co Donegal which is one of the bird's biggest habitats.
Birdwatch Ireland is now seeking tenders to control foxes and crows in the area.
All applicants must have the proper firearms license and their own transport.
Both crows and foxes are causing huge damage to Curlew numbers as they are the chief culprits for egg thefts from nests.
Anita Donaghy, senior conservation officer with of Birdwatch Ireland, based in Donegal, said it is estimated that there are only four breeding pairs left in the county.
"The management of foxes and crows is one aspect to the programme aimed at helping to preserve the numbers of curlews.
"The other problem with have is the planting of forests in upland bog where the Curlews nested.
"A full survey into the preservation of Curlews and their numbers is underway which will hopefully help us save the bird," he said.
She appealed to anybody who sees the Curlew in the summer months to contact Birdwatch Ireland and to make a report of it.
There are two different types of Curlew in Ireland – the native Curlew which stays all year 'round and the Eurasian Curlew which only spends the winter here.
Niall Hatch of BIrdwatch Ireland added the loss of the Curlew would be a huge blow for Ireland.
"That haunting sound of the Curlew is one of Ireland's most iconic summer sounds.
"We will do everything we can to preserve that and ensure that the numbers of Curlews in Ireland are not only preserved but also increase," he said.
Ends
Tags: