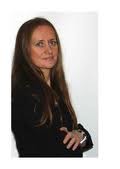 The Government was under pressure to finally release a secret file into the sinking of a Donegal trawler last night after a documentary on the debacle won a prestigious international award.
Courageous Helena Gallagher has battled for years to find out what exactly happened to her father's boat after it sank off the coast off Rathlin O'Byrne Island in 1975.
Hughie Gallagher was one of six men who lost their lives when the Evelyn Marie went under after it was thought to have hit a reef.
But now a documentary into the mystery, entitled 'Searching for Answers', has scooped a Gold Award at the New York Festivals Radio Award shaming the Irish Government even more.
The award has justified Helena's years of work in trying to get to the bottom of the mystery but also highlighted the refusal by the Government to hand over a file on the matter to the heartbroken families of those who drowned.
Last night Helena dedicated the award to her late father and all those who drowned at sea and vowed to continue to discover how the doomed vessel really sank.
"This is a fantastic tribute to everyone involved in and who worked on the documentary. But our search still goes on to try and get the Government to release these files.
"What have they got to hide from releasing these files if there is nothing damaging inside them," she asked.
The boat, which operated out of Killybegs, was just a year old and was fitted with the latest equipment with a very experienced crew.
Four of the men on the boat including Helena's father Hughie were never found.
A preliminary report was ordered into the incident by then Minister for Transport and Power, Peter Barry, but was never made public.
And only recently Minister Phil Hogan also said he was not in a position to release the files.
Helena, 39, from Arranmore Island, made a documentary for RTE radio in an effort to get some answers to many of her family and the other victim's family's questions.
As well as her own tragic situation, Helena also highlights another incident less than two years later in November 1976 when another five men were drowned when the Carrig Una went down at the same location.
In 2006 Ms Gallagher contacted the Government and requested a copy of the findings of the report into the incident.
She was told in a letter from the Government that no formal enquiry had been carried out into both sinkings and that the Government was also refusing to release the details of the findings of two preliminary enquiries.
"I think this is a complete insult to all these families that 36 years after my father and these other men were lost that we are still fighting to get this report.
"It makes me think that they are hiding something from us. That's what I take from that. If there wasn't a problem, why not release the details," she said.
Ms Gallagher even confronted former Taoiseach Brian Cowen recently when he visited Arranmore Island and asked him why the findings of the report had not been released.
However nobody has yet come back to Helena on the matter.
"How long does it take for someone to go down to a locker and check these files?
"We are talking about the death of 11 people. If the same number of people had been killed in a road accident, there would have been a full public report on the incident released.
"It is very difficult for everyone but especially because of the fact that some of the men were never recovered. If you don't have a body then you don't have a grave to visit. It just doesn't give the family any closure.
"I knew I would be opening up a lot of old wounds for people by starting this journey because I was back 35 years but the pain is still very raw for a lot of people.
"But because I was so young at the time there was a lot of questions that I needed answered so that's why I embarked on it," she said.
Ends