More than 400 fans turned up after golf sensation Rory McIlroy made a 'secret' visit to Co Donegal today.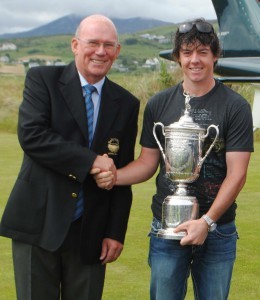 The US Open winner was due to make a low-key appearance at Ballyliffin Golf Club to shoot part of an advertising campaign for clothing and sunglasses giant Oakley which is estimated to be worth $6million.
However huge crowds gathered on the Inishowen Peninsula after news was leaked of McIlroy's visit just a few hours before he landed by helicopter.
Gardai and dozens of marshals from the club, at which the 22 year old is an honorary life member, ensured that fans did not get too close to the star at the Inishowen Peninsula course.
McIlroy and his entourage, which included make-up artists and wardrobe assistants, shuttled back and forth from the golf course for much of the day.
Dressed in a white golf shirt and loud blue trousers, the golfer was driven around in an open-back jeep while his assistants made their way around on golf buggies.
Trays of sandwiches and bottles of water were brought onto the course as the star was kept warm by another assistant who held his black padded jacket during photo-shoots.
The normally accommodating sporting celebrity didn't even have time to sign autographs or chat to fans as he was rushed between shoots on the Nick Faldo-designed course.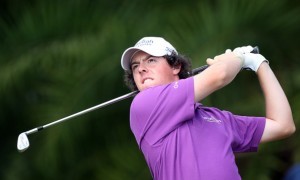 The Ballyliffin course was chosen because of its light after photographers surveyed more than 18 courses for the shoot.
Photographers working for the American clothing giant have been walking the course for the past two weeks to get the best pictures.
There was no sign of McIlroy's girlfriend Holly Sweeney who has been by his side since he won the US Open last week.
The arrival of golf's hottest property was a huge boost for the Co Donegal club who have built up a special relationship with McIlroy for a number of years
He first came to Donegal as a teenager to compete in the club's Junior Competition before winning the club's prestigious Nick Faldo Trophy aged just 16.
He is also close friends with the club's professional Gareth McCausland who was by his side at yesterday's shoot.
Club captain Colm McCarroll said the arrival of McIlroy just days after the biggest win of his career so far was a real bonus for the club.
"Rory has been a member here for a number of years and he will always be welcome here.
"He is a superb sportsman and such a great ambassador for golf and for young people in general.
"We really appreciate that he has taken the time to come here and that he has brought the US Open Cup with him. It's a great day in the club's history," he said.
Children and golf fans of all ages lined up to have their photo taken with the US Open Cup.
One fan, Susan Farren, revealed how she once played with Rory when he was an 17 year old.
"Even then you could tell he was going to be a huge star. I am so delighted for him.
"He's such a decent and unassuming young man. I played well against him the day I played but I don't think I'd stand much of a chance today," she laughed.
The star is already enjoying the trappings of a his superstar status and recently paid more than €2.4 million for a house on the outskirts of Belfast with its own gym, swimming pool and golf course.
He also has expensive taste in cars and owns a €180,000 Bentley and an Audi R8.
The star was due to leave Donegal by helicopter to return to his home in Northern Ireland again last night.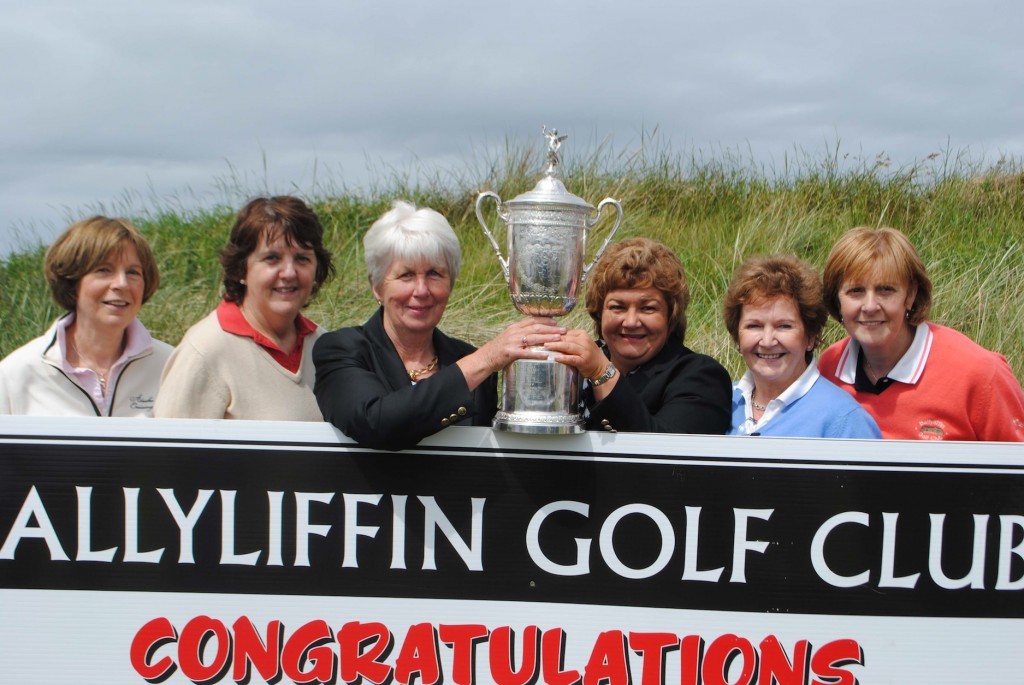 Ends
Tags: