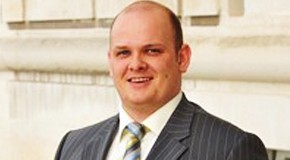 GAA fans in Tyrone are furious today after a DUP MLA congratulated Donegal on beating them in the Ulster Championship – and then backed Donegal to beat 'Londonderry' in the final in three weeks' time.
DUP MLA Ian McCrea has sparked anger putting a message on Twitter to express his hopes that Mid Ulster teams lose out in the Ulster Senior Football Championship – to keep any celebrations out of the area.
"Great to see Tyrone beat in the Ulster semis today hope Donegal beat Londonderry in the final to keep the celebrations out of Mid Ulster," Mr McCrea tweeted.
When asked what he meant he said Donegal's victory would save "thousands of pounds of public money has been wasted on receptions for Tyrone".
GAA fans responded on Twitter, accusing the DUP man of sectarianism.
However on response said: "Good to see you're keeping up to date with the Ulster (9 counties) championship. What do you think of Donegal's defence?"
Sinn Fein's Francie Molloy – aware of several DUP members with Donegal links including Willie Hay – said: "Perhaps Ian's hope that Donegal are victorious in the Ulster final is a vote of solidarity with his many party colleagues in Derry, and elsewhere, with Donegal birth rights and who will no doubt be quietly hoping Ian gets his wish.
"Whatever sparked his interest and regardless of which team Ian will be pulling for in the Ulster final, it is to be welcomed and you never know – he might even some day attend the final in person and actually enjoy himself."
Mr Molloy added: "On a more serious note, it's about time that Ian McCrea – and those who think like him – wakes up to the reality that Gaelic games attract more participants and supporters than any other sport in Ireland and many professional sporting organisations only dream of attracting the numbers that pass through the turnstiles at GAA facilities.
"Mr McCrea's churlish comments about the cost of civic receptions for victorious teams should be dismissed for the begrudging attitude it displays – i.e. anything that doesn't fit in with my culture should not be celebrated."
SDLP deputy leader Patsy McGlone has wished the Derry side well and called for Mr McCrea to withdraw his "ridiculous" remarks.
"Enda Muldoon and Conleith Gilligan from my home club, Ballinderry, are fine role models for young people across Ireland and their role in bringing Derry to the Ulster Final has evoked a huge sense of civic pride here," he said. "I wish Derry all the best in the final at Clones and am sure that this comment will only spur them on to bring Sam back home in September."
Tags: