The heartbroken father of a missing man has denied malicious rumours that his son is in hiding.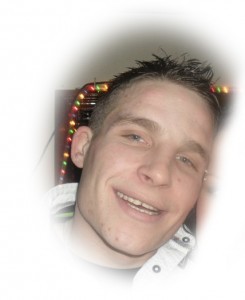 Tragic David Colhoun has been missing for almost six weeks after last being seen trying to cross a river to his home in Co Donegal.
The 22 year old had been arrested by police in Co Tyrone for being drunk and disorderly but managed to escape.
He was last seen on May 22nd and no trace of the young Lifford man has been found since.
His heartbroken father Joseph said he now accepts his son is dead and has slammed claims that David is in hiding.
"I know he wouldn't do that to me. He would know what we are all going through. This is a living hell.
"I know what it is being said by a small number of people but it's just not true. He had nothing to run from. He didn't do anything wrong. He would have only faced a small fine for being drunk.
"I know if he was out there he would contact us. I have to accept now that he is not coming home. I just want to find him no matter what," said Joseph.
Joseph reveals he and David were due to fly to Bulgaria on holiday on June 21st last.
He also revealed how David's bank accounts has not been touched and his passport is still at home.
He met with both Gardai and the PSNI today for an update on the search for his son.
"The only thing that may have happened is that he was taken out to sea. We surely would have found him by now.
"It takes up to nine days for a body to resurface but that just hasn't happened unless he is caught below for some reason," he said.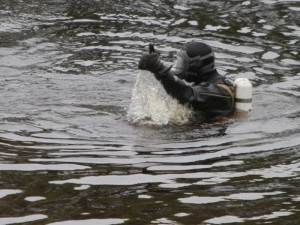 Joseph, 52, also revealed how Gardai are investigating a call he received which claimed that David was in Kerry.
But the devoted dad says he simply does not know where the false claim came from.
"We got a call at 1.10am recently and the caller claimed David was in Kerry. It was a private number so we don't know who it was.
"We contacted the Gardai about it but there was noting to it. I don't know where that information came from," he said.
Joseph's hopes of finding his son's body were dashed a few days ago when police thought they had found his son's body.
He had even gone as far as to contact the local undertaker to make funeral arrangements for his missing son.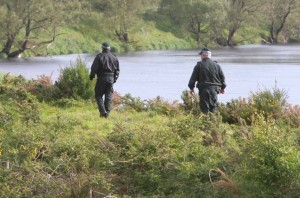 "They thought they had found David but it wasn't him. I'm not even sure what they thought they had found. It wasn't even a body.
"I was so wound up that I even contacted the local undertaker to make arrangements for David but then I was told it wasn't a body. Things like that are just so hard to take," he said.
He added that he now just wanted to bring his son home so he can bury him alongside his late wife Josephine who died last January.
"I just want the young fella back so I can rest him beside his mother. It's not a lot for a father to ask.
"Every day I have went down to the river to search for him. We have had so much help and we are so thankful for that. But there's only so long we can go on," he admitted.
ALL PICTURES BY KIND PERMISSION OF NEWSPIXIRL
End
Tags: