An Army bomb disposal team has discovered six machine guns and a quantity of ammunition found during the excavation of a crashed second World War fighter plane in Inishowen today.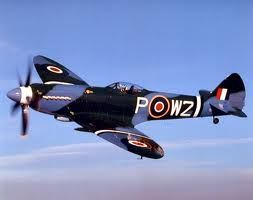 The British Spitfire plane was piloted by an American who parachuted from the aircraft before it ditched at Glenshinney bog, Moneydarragh, on the Inishowen peninsula in November 1941.
An Army spokesman said six Browning .303 machine guns were buried up to 10m deep in the bog along with about 1,000 rounds of ammunition.
They arms were discovered by a team of archaeologists from Queens University.
The team arrived on scene at 8am today and the scene was declared safe at 3.30pm.

The guns and ammunition have been removed to a secure military location where they will be decommissioned and cleaned before being handed over to the Derry Museum, the Army spokesman said.
The excavation is being undertaken as part of a BBC programme. The pilot, believed to be Roland "Bud" Wolf, was subsequently held for two years at the Curragh detention camp amid a diplomatic row between the Irish and British governments.
It is understood that Wolf was recruited to fly Spitfires in Northern Ireland and was based at RAF Eglinton in Co Derry.
It is thought his aircraft suffered a coolant leak but the Nebraska native managed to bail out before it crashed.
Donegaldaily first reported the plan to dig up the spitfire more than two weeks ago.
See our original report here
SPITFIRE DITCHED IN INISHOWEN HOLDS SECRET TO GREAT WWII SAGA
Tags: