The father of Donegal TD Thomas Pringle is to marry the woman he met on death row.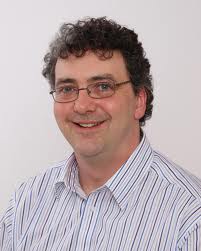 Peter Pringle (72) is to marry his long-term partner Sonia 'Sunny' Jacobs (63) Amnesty International campaigner.
Mr Pringle spent 15 years in prison before his conviction for the murder of a garda was quashed.
He had been sentenced to death in 1980 – the last time the death sentence was invoked before it was removed from the statute books – but this was commuted to life imprisonment.
His son Thomas revealed how he remembered hearing how he was on a school bus when he heard his father had been arrested for the murder.
Ms Jacobs spent 17 years in jail in the US before a conviction for killing a policeman in Florida in 1976 was overturned.
Her then husband, Jesse Tafero, also sentenced to death, died in a botched execution that caused outrage the world over.
It took him more than 13 minutes to die in the electric chair and after her release Ms Jacobs became an anti-death penalty advocate with Amnesty International.
The decision to overturn her conviction after almost two decades in prison meant that her husband would also have been cleared of the murder charge if he had not already been executed.
Highlight
Ms Jacobs and Mr Pringle met in Ireland in April 1998 when she addressed an Amnesty International event.
They were both back in Dublin yesterday to launch a stamp designed to highlight the human rights charity's campaign to end the death penalty.
"Now we surround ourselves with happiness, we raise chickens, do yoga and meditation and pursue our human rights work," said Mr Pringle.
He was arrested on July 7, 1980, after gardai John Morley and Henry Byrne were gunned down during a bank robbery in Ballaghderreen, Co Roscommon.
Detective Garda Morley was a married father of two while Garda Byrne had two children and his wife was pregnant with their third at the time of his death.
Mr Pringle was one of three men found guilty of murder and sentenced to death. The sentences were later commuted to life in prison.
However, in 1995 his sentence was overturned and he was released.
The other two men — Patrick McCann and Colm O'Shea — are still in prison.
Ms Jacobs and her husband were arrested when a man whom they and their two children were travelling with shot and killed a policeman after he approached their car at a rest area in Florida in 1976.
TELL US YOUR VIEW….LEAVE A COMMENT BELOW
Tags: