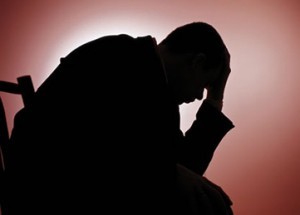 THE shocking extent of the recession on small businesses and farmers in Co Donegal is beginning to emerge, with many struggling to feed their families.
An extensive investigation by donegaldaily.com has found shocking evidence of how the banks are 'turning the screw' on ordinary people who have seen their lives turned upside down by the economic downturn.
This in turn has led to an increase in the number of people suffering acute depression.
We have spoken to people from all walks of life.
Today we publish the first of three of those stories, in their own words:
THE FARMER:
"Things started going wrong a couple of years ago. We have a small holding and things were always tight. We grow spuds and keep sheep and a few head of cattle.
"You need credit to survive, but the banks have practically stopped that. If the weather was bad and you were short you could have extended your credit in the past, but not anymore.
"Things have just got worse and the banks called in their money and we just didn't have it to give to them.
"I tried to reason, but there is no reason there anymore. The local boys don't run the banks anymore. They don't have a say.
"The bailiffs were sent in and they took away all my machinery. The tractor is gone and I can't even go out to the fields anymore except on foot.
"I'm in a spiral downwards. We have a couple of teenage children and our concern is for them. My wife gets stuff from St Vincent de Paul. The IFA has been very good to is.
"I'm on tablets now for my nerves. We're afraid of losing the land. It's going to be like the Glenveagh evictions all over again; we've been here hundreds of years and we're now being taken off our lands by different people using the same old methods.
"They had better bring an army with them. They'll never get their hands on it (the farm). The penal days are back in Donegal. Bailiffs are running the county, driven by the banks and driven by the European community masters."
TOMORROW: The Builder
Tags: