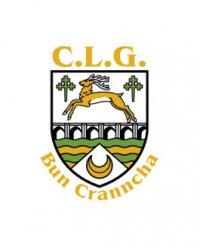 Ulster Senior Football Final – Donegal v Derry
Sunday July 17th, Clones, County Monaghan.  If you intend going to the final please get your requests in as early as possible to secretary.buncrana.donegal@gaa.ie   The Donegal v Derry game on the 17th July is ticket only. The deadline for ordering tickets is STRICTLY Friday 8th at 11am. To order and pay for tickets please contact Pauline before Friday on 086 081 2429 or secretary.buncrana.donegal@gaa.com
"Ulster GAA is focusing on a family friendly ticket pricing structure for the 2011 Ulster Senior and Minor Football Finals. With significant reductions from the 2010 prices, the new pricing structures includes a group rate focused at GAA Clubs taking juveniles for the '50 4 50′ offer. This allows a group of 50 people (Up to 45 children U16 and 5 Adults) to attend the Ulster Final for €50.
For families travelling to the games, tickets are available in all open seating sections of the stadium at a price of €25/£21 for adults and £5/€5 for Under 16's.
There has been a further reduction in Senior Citizen concessions which are down from €18/£15 to €15/£13 which is 16% reduction for all seated areas in the stadium. The Ulster Council for the first time have included a terrace rate for Senior Citizens and Students at a price of €10/£9. (On production of valid student ID/Senior Citizen ID)
A reduction of 16% (€) / 14% (£) has been put in place for the Hill Terrace with prices now at €15/£13. This significant reduction will assist our patrons attending the finals.
Tickets for the Gerry Arthurs Covered Stand can be purchased at a price of €27/£23, a 10% reduction in euro and 8% reduction in sterling from 2010 Final prices."  – Ulster GAA Newsletter.
Senior Football
The senior football team were well beaten by league leaders Naomh Mhuire in Annagry at the weeked.  However the reserves recorded a good two point win.
Under 21 Manager
The club is looking for a manager for the under 21 footballer team in time for the upcoming championship campaign.  All applications should be sent by email no later than Sunday 17th July to secretary.buncrana.donegal@gaa.com
This post is seen as an important position within the club, the under 21 structure is an important link between underage and senior football.  If you feel you can get the most from this squad and have what it takes to help them progress through the under 21 championship then please apply for this position before the deadline expires.
Bord na nÓg
Congratulations to Daniel Wilson who's off to the Ulster elite hurling camp this week, this is a fantastic achievement for him and is just reward for his hard work and dedication all through his young hurling career.
Under 12 HurlingGreat news reached the club this week with 8 of or u12 hurlers being selected to represent Donegal in Croke park on Monday the 18th of July, the boys all impressed at recent Donegal trials and will form the largest group in the team.   This achievement hasn't come about by chance and is in recognition of their hard work in training week in
week out.  The deserving boys are Jason Campbell, Dylan Duffy, Paul Tourish, Fiachra Mac Lochlainn, Oisin Hegarty, Ben Doherty, PJ McCarron and Oisin Grant.  Best of luck to all and hopefully they all enjoy their day out at headquarters. 
Proof of this squads ability was in evidence in O'Donnell Park on Thursday last when the boys opened
their account in impressive fashion in the Donegal league with a convincing win against St Eunan's.  Established U12's such as Dylan, PJ, Oisin, and Ben all preformed but it was younger members of this squad like Niall Doherty and John Vaughan who caught the eye most.
Next up is an away trip to Killygordon to play Setanta on Thursday night, with the bus leaving at 5.30 sharp.  This squad also travelled to Owenbeg, Dungiven to take part in the next round of Derry Go Games blitz's, playing against some of the best side's in Derry, they recorded wins against Swatragh, Dungannon(Tyrone) and Kevin Lynch's
Dungiven, the only narrow loss was to a strong Ballinascreen side.  Dylan Duffy(capt) as usual led by example and was well supported by Ben Doherty and PJ McCarron.
Bord na nÓg – Summer Activities
(1)  The Club will be hosting a VHI Cúl camp, including football and hurling for boys and girls, from July 11 – July 15.  For Application Forms and information contact Leo Gill 086 086 8260. 
Children may register and pay at the Scarvey on the first morning of Buncrana GAA Cúl Camp.  Camp is open to boys and girls aged 7-13yrs and includes football and hurling coaching.  Cost is €65 for 1st child, €50 for additional family members. Children receive a weeks coaching, a full kit and a backpack. Further information from Leo Gill 086 086 8260.
(2)  The club will host a series of activities for teenagers, including 'Video Analysis of Your Playing Style', a canoe trip and a drumming workshop. Dates are July 5-7.  Contact Sean Noonan 087 923 2988 for information. 
Teen GAA CAMP for 14-17 year olds in Scarvey, 11am -3pm. Games, coaching, video analysis, kayaking all for €10 contact Sean Noonan 087 923 2988.
'Get-Fit' Football Training for Women
"Want to get fit and have a bit of craic as well?  Join other women with the same objective every Monday night at 8pm at the Scarvey.  We are playing gaelic football and it's not competitive just FUN.  No experience needed you only need to be over 18 years of age." 
Use of the Scarvey pitches for training or matches MUST be confirmed with Martin Mullan in advance (087 246 8108).  Use of clubhouse MUST be confirmed with David McConnell in advance (087 939 2767).
If you do have any items which you think should be included in the club's weekly notes, please email buncrana.pro@gmail.com by 6pm on a Sunday for consideration.
To keep up to date with all the latest goings-on, please join us on www.facebook.com/buncranagaa or www.twitter.com/buncranagaa
Tags: