A large protest is expected outside Fine Gael TD Joe McHugh's Letterkenny office this morning over plans to charge parents up to €200 per child for school buses.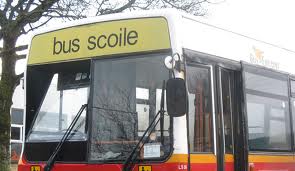 Junior Minister Ciaran Cannon is to meet with five deputations from across the county about the issue.
And he can expect a red-hot reception from parents who say they simply cannot afford the new charge.
Outraged parents from one school, Glenswilly National School, have arranged a silent and dignified protest outside the Lower Main Street offices at 10am.
A spokesman for the group said they are hoping the protest will make other groups across the county and country sit up and take notice.
"We can't just sit by and allow this extra tax to be slapped on us and out children. It goes against the whole ethos of free education.
"People are saying the Government has to find the money somewhere but school transport is not the place. There are a dozen quangos which could be closed down to save this money," he said.
The new proposals means that any child living within 3.2 kms of the school will have to pay €200 while those outside will have to pay €50.
Principal of Glenswilly National School Liam McGowan has said he suspects this is the start of the end of free school transport.
He said the foundation of Glenswilly School was made after the amalgamation of five other schools which were given a pledge of free school transport.
However Junior Minister Cannon claimed parents have to come up with new ideas of cutting down on the costs of school transport such as car pooling.
He said he has to deal with the realities of economic life and wants to hear from parents about ways of off-setting school budget cuts.
The spokesman added that if the new proposals are pushed through, it could mean the end for country schools like Glenswilly.
"Many parents may be left with no choice but to withdraw their children rather than to expose them to the risk of serious injury or death that permitting them to walk to and form school would entail in Glenswilly.
"If numbers in our school drop we will then suffer the los of teachers and essential services and resources.
"Remember, once our children's rights are gone, they are gone," he added.
Ends
Tags: