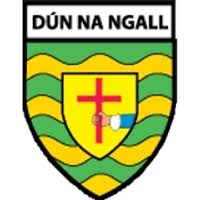 DONEGAL fans are set to be hit in the pocket by the GAA when they travel to Clones to watch the Ulster Final this Sunday.
The organisation has just announced a BAN on all children under 16 from watching the match against Derry from some of the terraces.
In a statement seen by donegaldaily.com, the GAA said the decision has been taken for health and safety reasons.
It means adult fans who have already bought tickets for some terraces at Clones – and tickets for their children – will have to either return the tickets or leave their children at home.
The cost of entry for under 16s remains €5, but parents will have to fork out extra money to take seats at the game.
Tonight one senior Donegal GAA figure was furious with the decision – and its timing.
"We are learning about this only this evening, a few days before the game," said the official.
"I am not going to argue with health and safety reasons which have been given by the GAA Ulster Council.
"But many many people have already bought tickets through the clubs for the terraces because it's all they can afford.
"Now if they are taking their children to the game, they will have to pay extra to take them to the seated section."
Tonight GAA clubs throughout Donegal were trying to contact fans to warn them about the move – especially those who have bought mixed tickets for adults and children for the terraces.
Jim McGuinness's side take on Derry in the Ulster SFC Final on Sunday afternoon.
Tags: