A man accused of assaulting Donegal Senator Brian O'Domhnaill is planning to bring a private prosecution against the politician because he has not also been charged with assault.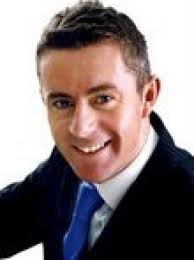 Two men accused of assault causing harm on the Senator are likely to go to trial before the Circuit Court after Judge Paul Kelly said the case is too serious for his District Court.
Judge Kelly refused jurisdiction to hear the case at Dungloe District Court because he was told the prosecution claimed the victim received eight stitches after he was kicked in the head.
Jacqui Sharkey, solicitor for one of the defendants, Jim Sharkey, said they were considering a private prosecution against Senator O'Domhnaill, 34, who was not being prosecuted by the State following a melee.
Inspector Sylvie Henry told the court that he had been in touch with the Director of Public Prosecutions and his directions were to proceed with the case against Mr Sharkey, 43, and the other defendant, Cathal O'Donovan, 42,
Jim Sharkey and O'Donovan are accused of assaulting Senator O Domhnaill and causing him harm at Meenacuing, Gweedore, on August 22, 2010.
Sharkey, of Bayside, New York, is also accused of breaching the peace with threatening, abusive or insulting words or behaviour at the same place on the same date, and with damaging a plastic seat belt cover from a Ford Transit minibus belonging to Neil Gallagher.
Cathal O'Donovan, of New Eltham, London, is also accused of breaching the peace.
Judge Kelly adjourned the case to October 11th when a book of evidence will be served so the case can go forward to the Circuit Court.
Ends
Tags: