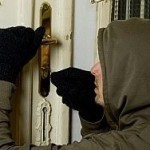 GARDAI are hunting a nasty gang of creeper burglars who raided a house while the owners slept – and then escaped in the family's car.
Details of the incident in the Leghowney area of Donegal Town have shocked local people.
Thieves broke into the house around 5am on Tuesday and stole TVs, computers and other electrical goods.
The brass-necked thieves then loaded the stolen property into the homeowner's own Skoda car and sped from the scene.
The silver Octavia car with registration number 10 DL 3505 was seen driving in the direction of Ballybofey.
Gardai are appealing to anyone who noticed anything suspicious in the Leghowney area of Donegal in the early hours of Tuesday morning to contact them.
They are also appealing to anyone who noticed a black small saloon type vehicle in the area to contact them on 074 97 40190.
The raid is just the latest in a series of house break-ins across the county – prompting a major investigation by gardai.
Tags: