STEPHEN DOHERTY'S COUNTRY MUSIC CORNER IS SPONSORED BY WWW.IRISHMUSIC.CO.UK – FREE DELIVERY TO DONEGAL!
Hello Everyone and welcome along to the Fourth Edition of Country Corner, I am pleased the way things are going with the Country Column.
Congrulations to Catherine Coyle in Fanad  – on winning the Patrick Feeney New Cd. Thanks to Everyone for taking part.
Popular Singer and Songwriter from Cookstown Justin Mc Gurks new single, "Take Me to the Fair" will be out next week taken from his new album "Remember Me out in a few months.
Bonnie Stewart from Co.Down tells me she has just finished putting down her tracks for her new cd out in a few months, also Bonnie tells me shes a new single out in about 2 weeks and shes really excited about this – check out the star of co.down website at www.bonniestewart.co.uk.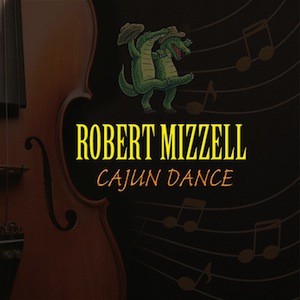 Robert Mizzell has just released his new cd single which is called – Cajun Dance  this is an original song and was written especially for Robert by Peter McKeever a singer songwriter from Eglinton, Co. Derry.
Peter has had a number of his compositions recorded by well known Irish artists including Declan Nerney, more recently Peter wrote 'Love at First Sight' for Patrick Feeney, which was enormously popular for him.
The Wee Man From Strabane – Hugo Duncan is releasing a new Single in the next few weeks – this is well overdue – talking to Hugo he said his fans has been onto him to release something.
Mick Flavin will have his new single out next week which is entitled She Don't Look That Lonely. Please Request this on your local radio stations from next week. Check out www.mickflavin.com
Clonmany Festival 2011 Line Up
Sunday – 31st July
4pm – 6pm Nathan Carter
9pm Declan Nerney
Monday – 1st Aug.
9pm Patrick Feeney
Tuesday – 2nd Aug.
9pm Jimmy Buckley
Wednesday – 3rd Aug.
9pm Wolfetones
Thursday – 4th Aug.
9pm Mike Denver
Friday – 5th Aug.
8pm Roly Daniels/Susan McCann/Hugo Duncan/John Hogan
Gerry Guthrie and Band
Compere: Pj Mc Laughlin from ICR FM
Saturday – 6th Aug.
8pm – 10pm Derek Ryan
10pm – Midnight John McNicholl
Sunday – 7th Aug.
4pm – 6pm Mick Flavin
9pm Robert Mizzell
Go to www.clonmanyfestival.com for more.
Dancing Dates
Thursday 14th July 2011
Biddy Friels (Drumoghill – Letterkenny)
Patrick Feeney & Band
Friday 15th July 2011
Josies Country Tavern (Letterkenny)
Jimmy Buckley & Band
Sat 16th July 2011
Riverclub (Castlefin)
Nathan Carter & Band
Wed 20th July 2011
Plaza Buncrana
Dancing to Mike Denver & Band
Competition Time:
To Win a copy of Gerry Guthries new cd – A Hard Act To Follow please answer the following question –
Q: Gerry Guthrie had a popular Single out called The Lucky  – fill in the blanks
Answers to info@donegaldaily.com – closes on Tues 19th July at 8pm
Good Luck
Dont forget to tune into me on ICR FM – www.icrfm.ie every Tuesday between 3pm and 4pm for the best in Irish Country Music and Interviews – this Tues 19th July I will be talking to Mike Denver. You can also get in touch with me  at stephendoherty2008@gmail.com or visit my website which is www.keepitcountryradioshow.co.uk
Regards
Stephen Doherty
STEPHEN DOHERTY'S COUNTRY MUSIC CORNER IS SPONSORED BY WWW.IRISHMUSIC.CO.UK – FREE DELIVERY TO DONEGAL!
CLICK ON WWW.IRISHMUSIC.CO.UK TO FIND OUT MORE

Tags: