If you fancy 'muscling' your way into a great day's entertainment then Letterkenny is the venue for Ireland's strongest man competition this Saturday.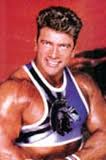 Twelve finalists will battle it out for the title of the title in the Under 90kg category.
There will be a number of events which promises to turn the new Dunnes Stores car park into an open-air theatre of blood, sweat and probably even tears.
And some of the events will certainly bring tears to many eyes.
They include the car deadlift, the duck, walks and drag, stones up to 150kg.
The event, which is being promoted by Energyise Gymnasium, is being organised by Dane Warner – four times winner of Ireland's strongest man.
Dane was also Ireland's representative at the World's Strongest Man in 2002.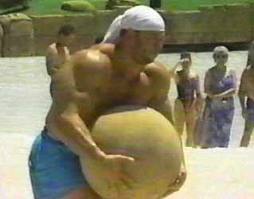 Six of the finalists will be from Northern Ireland and the other six will be from the south.
One of the most familiar faces on the day will be none other than Mike Ahearne, better known as Warrior from Gladiators fame.
A spokesman for the event said a fun-filled family day out for all is promised.
"Hopefully we'll get some good weather. It's a great day out and it's great to see these guys do their thing.
"Some of the weights they lift are quite incredible and have to be seen to be believed," he said.
Ends
Tags: