BREAKING NEWS: The mother of a missing teenager has begged the people of Donegal to pray to help her find her missing son.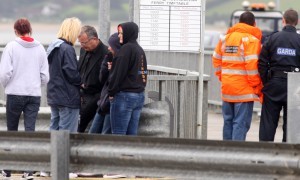 Sean McNair, 17,  went missing after going swimming off Rathmullan Pier in the early hours of this morning.
He had attended an 18th birthday party and had gone for a swim with friends but failed to resurface.
His distraught mother Jackie today kept a vigil with friends and family at the spot where her only child was last seen.
A sobbing Ms McNair said "Please pray that they find my child."
Wearing a blue hooded sweatshirt and blue jeans, Ms McNair looked out to sea as search and rescue teamed combed the huge Lough.
Ms McNair was being comforted by local priest Fr Martin Collum.
"It's a terrible tragedy. Hopefully we can find his body now and give everyone some kind of comfort," he said.
It is not believed that Sean, who is from Derry, was a good swimmer.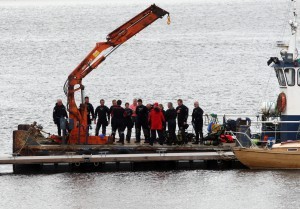 The emergency call about a missing person was first made around 12.30am to Malin Head Coast Guard.
They in turn alerted the Search and Rescue helicopter in Sligo as well as members of the Lough Swilly Lifeboat and the Mulroy Coast and Rescue.
The helicopter had to be stood down early yesterday morning because of poor weather conditions.
However a thorough search around the pier took place all yesterday afternoon involving the Sheephaven Sub Aqua Club and Garda divers.
Divers formed a line as they searched up to the base of the pier in and around where it is believed Sean was last seen.
A local woman who was one of the first on the scene said she has never seen so much heartache.
"I can't describe the distress in those young people's faces. It was just awful.
"I saw them earlier in the day and they were playing around fishing for crabs like a bunch of children.
"It's just so sad that it has ended like this," she said.
Ends
Tags: