A Donegal woman with cerebral palsy has been awarded €2.5 million by the HSE after it was claimed her condition is alleged arose from a birth injury.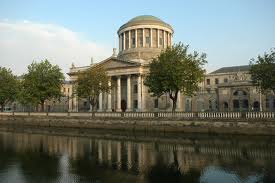 Lauren Tinney from Buncrana sued the HSE through her mother Eleanor over the handling of her birth at Letterkenny General Hospital in May 1988.
Lauren Tinney has spastic quadroplegia, she is wheelchair bound, and the court heard she has bouts of depression because she is aware of her injuries.
Her lawyers allege she developed cerebral palsy as a result of medical negligence during her birth at Letterkenny General Hospital.
They say there was a critical delay of over 24 hours in carrying out an emergency caesarean section.
There has been no admission of liability by the HSE in a case which was highly contested case and Lauren's solicitor Roger Murray says she is pleased with today's settlement.
Lauren hopes her settlement will allow her to lead in independent life.
Ends