A judge has revealed how he received angry letters from the public because he did not jail a man who took part in a number of armed robberies in West Donegal.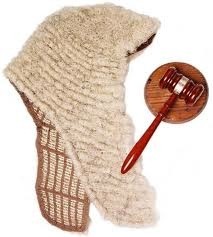 Judge John O'Hagan sentenced Tadhg McKelvey to a total of 17 years in prison for various charges including attempted robbery and carrying a firearm with criminal intent.
However he replaced the concurrent jail sentence with an order that McKelvey do 240 hours community service.
McKelvey was part of a three man gang which terrorised and robbed businesses in West Donegal during 2009 using a knife and a gun.
Judge O'Hagan revealed yesterday how he received a backlash from the public because he chose not to impose a custodial sentence on McKelvey.
Judge O'Hagan revealed "This case evoked quite an outcry when I gave Tadhg McKelvey a suspended sentence. People wrote letters to me personally expressing their displeasure in giving him a chance.
"I can understand that. I can understand how people in society feel offended at how certain people are treated by the courts. But everyone has to be treated individually," he said.
The second member of the gang, Paul McEleney, 21, appeared before Judge O'Hagan at Letterkenny Circuit Court yesterday also charged in connection with the robberies.
McEleney, of Middle Dora, Bunbeg, pleaded guilty to his part in the robberies of Gallagher's Topaz Service station in Derrybeg on February 7th, 2009, McDevitt's Service Station in Dungloe on February 13th and the Templecrone Co-op in Annagry on February 26th.
The court heard how McEleney had played an active part in the robberies but had suffered from a dependence on drink and drugs.
Since the robberies however, he had completed turned his life around and was fully supported by his parents.
HSE alcohol and drugs counselor Cormac Scully said McEleney had made great strides and that a prison sentence would only guarantee a disaster.
Victim impact statements were read from two young women who were working at Templecrone Co-op when it was robbed.
It revealed how the pair are now frightened to go out at night and one young woman revealed how she cannot stand to see anybody wearing a hooded top or motorbike helmet.
Judge O'Hagan said he was satisfied that McEleney had shown genuine remorse and that he had written letters of apology to all concerned.
He said "These two men were out of control. I am advised that prison should be a last resort. It's a pound of flesh but what is achieved?
"While the idea is to get them to mend their ways and become model citizens – is it best achieved by locking someone up or by putting them into care of community and family? If they reoffend in this period then they will be brought in to serve their sentence.
"What is achieved by sending you to jail apart from public satisfaction is absolute nothing," he said
He sentenced McEleney to four years on each of the three attempted robbery charges and five years for carrying a firearm with criminal intent with all sentences to run concurrently.
However he suspended the sentence for five years and ordered McEleney to keep the peace for that time.
Ends
Tags: