Daniel O'Donnell has revealed how he was terrified his mother was going to have an argument with Prince Charles when he went to receive his MBE.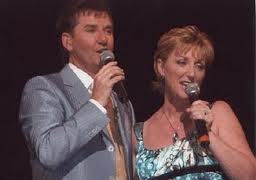 The Kincasslagh singer, 49, revealed how he and his family travelled to the London Embassy in Dublin to receive his MBE.
However Daniel says that because his mum Julia was a huge fan of the late Princess Diana, he was afraid she was going to speak out of turn.
"I was terrified she would say something because she was a huge fan of Princess Diana.
"At the time Prince Charles was not officially seeing Camilla but it had been rumoured.
"I was afraid mum was going to say something to Charles about Diana. Ii the end all she said was that she wrote to his two children when their mother died and nothing else..
"He said he appreciated it very much," revealed Daniel.
Daniel opened his heart to RTE host Gay Byrne on last night's TV show 'For One Night Only.'
Daniel spoke about a range of topics including his love for wife Majella, how he worships Cliff Richard and even how he encountered an inner peace while visiting Medjugorje.
He also sang many of his hit songs including I Wanna Dance With You.
Ends