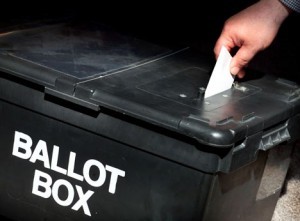 Ógra Fianna Fáil in Donegal has launched a campaign calling on the Government to keep its commitment of holding polling in elections and referenda at weekends.
As part of the campaign Ógra has launched an Email Lobby Tool on the organisations website which allows members of the public to easily communicate a message to the Government.
Ógra Fianna Fáil has set an ambitious target of over 10,000 emails to be delivered from members of the public over the next 30 days.
Speaking at Saturday's campaign launch, Spokesperson for Donegal Ógra Fianna Fáil Michael Regan said "The Fine Gael and Labour Government's decision to renege on their promise, by holding the upcoming Presidential election on Thursday 27th October and not on a weekend date, must be reversed, as committed to during the General Election Campaign.
"Midweek Polling prevents many students and employees living or working outside the constituency from exercising their democratic franchise.
"Ógra is inviting all members of the public to participate in the online campaign calling for Weekend Polling by logging on to the website www.ogra.ie and using the Email Campaign Tool to send a message to the Government."
Tags: