A top HSE counselor has admitted he "would not be surprised" if there are hundreds of clerical abuse victims across Donegal.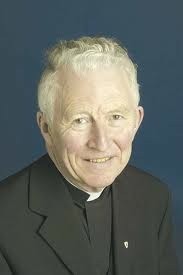 Director of Counselling with the National Counselling Service with the HSE in the North West, Tom McGrath, said his team are now preparing for the audit into abuse in the Diocese of Raphoe.
The report is expected to be made public very soon – possibly at the end of this month.
Mr McGrath revealed his team were bringing in additional support including more telephone lines to cope with the expected demand for their services.
Mr McGrath told Donegaldaily.com "You have to remember that this audit will go back to 1975 and you are dealing with a lot of people going through the system within that time," he said.
To cope with the expected deluge of phonecalls ahead of the report into child sex abuse, Mr McGrath said the HSE will be setting up extra phonelines.
"The feedback form this report will go on for years and years but we do expect an initial impact to our services.
"We will have extra phonelines and extra counselors on hand when we know the exact date the report is being published," he said.
He added that the HSE were also considering linking up with the Rape Crisis Centre to help those abused by priests over the years in Co Donegal.
Mr McGrath's comments come as Bishop of Raphoe, Dr. Philip Boyce said he did not accept reports that there were "hundreds" of victims of more than 20 paedophile priests in Co Donegal.
"I wish to assure the people of the Diocese of Raphoe that this assertion is simply not true. Furthermore it is seriously damaging to the good work of the many trained volunteers who are actively committed to safeguarding children in all of the parishes of the diocese.
"All allegations of abuse made known to the Diocese of Raphoe are reported to An Garda Síochána and the Health Service Executive.
"As I have stated on many occasions, I invited Ian Elliot and his team from the National Board for Safeguarding Children in the Catholic Church to conduct a review of the diocesan files relating to child abuse allegations. I gave them my full co-operation and they examined all files.
"When I receive the final report from the National Board, probably next month, I am committed to publishing the review. I will be happy to respond to media queries at that time," he said.
Ends
Tags: