More than 1,000 Jedward fans swamped their heroes when they played a surprise concert in Letterkenny yesterday.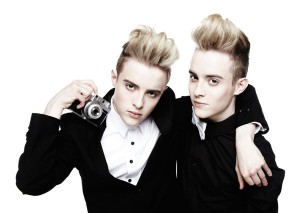 John and Edward played a number of songs and posed for pictures at Letterkenny Shopping Centre on the town's Port Road.
Most fans were completely shocked when news spread that the terrible twins were out and about.
The pop-star twins delighted fans with a medley of their songs including Lipstick and signed autographs at the a store at the centre.
One woman was annoyed when she was told by Jedward handlers that the band would only be signing official merchandise from the day and not autograph books.
"I think it's a bit cheap that they wouldn't sign my little girl's Jedward Autograph book. She has all their CDs and posters but just because she didn't buy them today, they wouldn't sign them.
"It has put me off them but I couldn't tell my little girl that or she'd never speak to me again," said the mum.
The duo stayed around for more than two hours and happily posed for pictures with fans.
Ends
Tags: