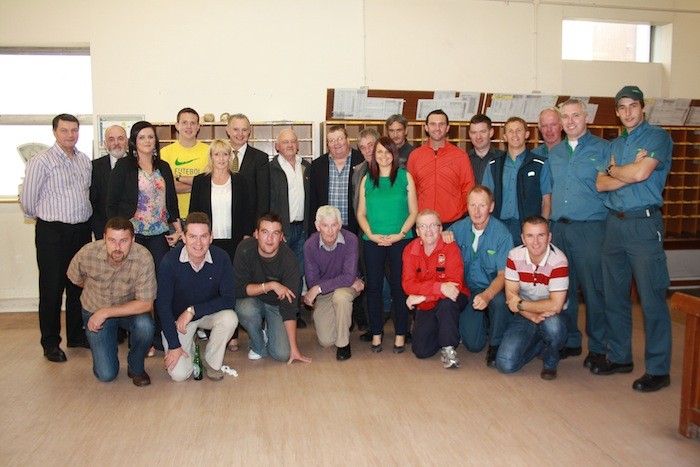 They mightn't admit it but there were a few watery eyes at the post office in Letterkenny last Friday as postmen moved out of the Main Street depot for one last time.
The delivery men will this morning start work at their new premises at Business Park Road next to the Swilly School of Motoring.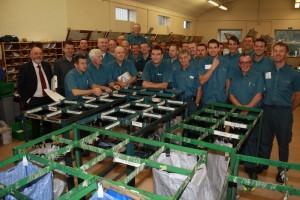 The only remaining staff at the Main Street offices will be counter staff and TV license workers with the office due a major renovation in the coming months.
The new Delivery Service Unit (DSU), which is managed by Paul Herrity, is a state of the art building with adequate parking spaces for both staff and members of the public.
The new building will cater for all businesses who have PO boxes while people looking for registered mail and packages for collection will also have to come to the new premises.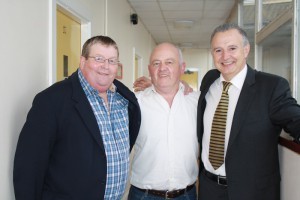 The old post office on the Main Street will continue to cater for the general posting of letters as well as bill payment, stamps and social welfare payments.
Among those pictured during the final day at the Main Street was Eddie Margey, Paul Crampsie, Mark Nee, Daire Kelly, Charlie Kelly, Anthony Gorman, Gay Mailey, Tony Duffy, Tadhg Culbert and Ed Margey.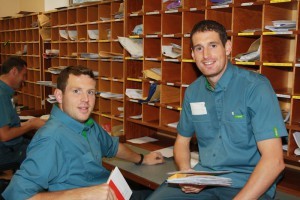 We wish all the staff well in their new premises and we're sure they'll continue to 'deliver' week-in and week-out.
Ends
Tags: