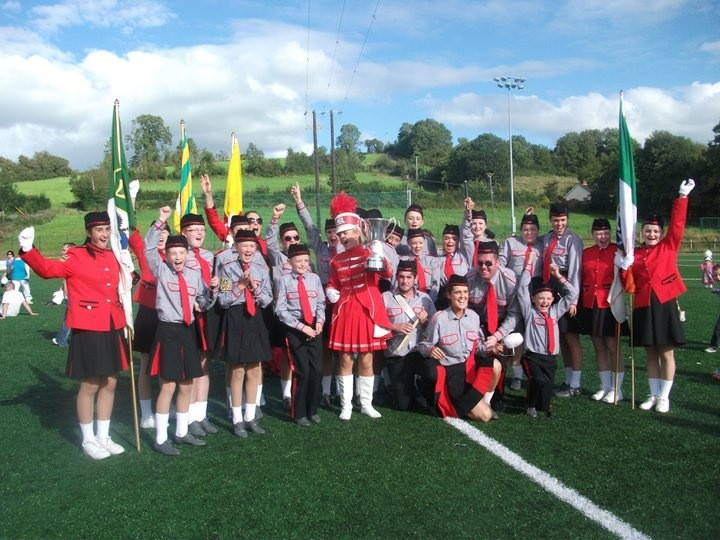 The Mullaghduff Flute Band from West Donegal created history at Breffni Park in Cavan after picking up the title of All Ireland Senior Flute Champions for the 6th year in a row.
Never before has this feat been achieved by a Flute Band at an All Ireland Fleadh Ceoil.
This is also the 11th time the band has won the All Ireland Fleadh Ceoil since the first time they went to the Fleadh in 1991.
As Marching Bands around the county slowly disappear from our areas, The Mullaghduff Band tradition continues to march on through the years.
This band was started 25 years ago follows the "old" Mullaghduff band which has been in Mullaghduff for over 100 years.
Every year there are more difficulties with getting the band ready for competitions but with the help of the committee, parents and the local and surrounding areas the band continues to represent its community with pride and presence.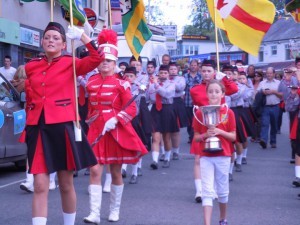 "The Band have been practicing hard all year for this competition in Ionad Phobail Mullachdubh" said Gavin Boyle, musical director with the band.
"We are also very lucky to have over 15 young kids who are being taught to play the flute by former and current band members and from them we had 5 new members come into the band for competition this year".
"To have young people learning gives me great hope that the band will continue in the years to come", Gavin continues.
"We have a great band with members, both Senior and Junior, who give free of their time for practices and outings and without them it just would not be possible".
The Band had stiff competition this year with the resurrection of an old competitor, Maghery Senior Flute Band, but Maullaghduff managed to pip them to the post for the win this year again.
A great welcome home on Sunday 21st with a cavalcade from the Gweebara bridge, down through Dungloe and into Mullaghduff Village itself where they were met with bonfires, flags and plenty of congratulations and best wishes from the local people.
"It was great to see the other Donegal Bands in Cavan for the Fleadh aswell and we would like to congratulate each and every one of them for continuing to keep the strong tradition of Donegal Marching Bands alive and well in our county".
"We are taking a few weeks break now to rest and hope to be back practicing for next year within the next few weeks".
The band would like to take this opportunity to thank all who sponsor us, travel with us, the parents of the band members, the local people in Mullaghduff and our fantastic committee for looking after us so well.
Ends
Tags: