Fianna Fail Deputy Charlie McConlaogue has claimed Donegal Families have been hit with delays of up to 6 weeks in getting Back-to-School Allowance payments.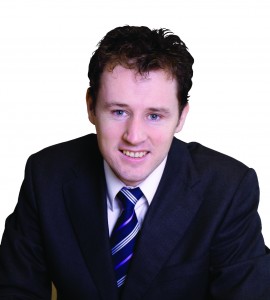 The Donegal North East TD has said the situation has caused serious distress to many young families, who are struggling to budget the new school year.
"I have been contacted by many parents who simply cannot cope with the costs associated with the new school year without the help of the Back-to-School Allowance. Donegal families are experiencing waiting times of up to six weeks, meaning many will not receive this vital financial support from the State until well after the school year has begun. In the meantime, they are struggling to pay for new school books, uniforms, stationery and other essential school items.
"Fianna Fáil has written to the Minister Joan Burton to ask her to temporarily reassign staff within her department to speed up the processing of applications over the number few weeks. I believe this is a reasonable step that the Minister can take to ensure more parents receive financial support in advance of the new school year.
"There are still tens of thousands of applications which have to be processed by the Department of Social Protection. Immediate temporary measures are needed to ease the current burden on families in Donegal and across the country who are waiting anxiously for the payment.
"This is an extremely expensive time for families and we cannot have a situation where many are forced to wait several more weeks before they get the support that is available to them. I believe the waiting time can be reduced significantly if the Government takes action now."
ENDS