We're not the only ones keeping Donegal fans in the picture about all the madness and mayhem accompanying Sunday's big game.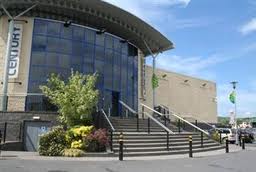 Century Cinemas in Letterkenny is putting on the game on their big screen and admission is free!
Coverage starts at 2.30pm and it promises to be a busy afternoon.
The only thing is that it's going to be a difficult afternoon for those ushers when Michael Murphy and co finally put the Dubs to the sword.
In fact we might need to attend the late show in case we all think it's a dream when we finally reach the All Ireland Final for the first time since 1992.
Ends
Tags: