Two more men arrested by Gardai in connection with a spate of arson attacks across Inishowen were last night still being quizzed by Gardai.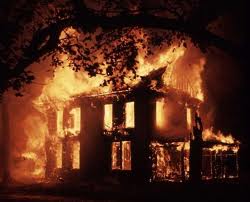 The young men, aged 20 and 21, were arrested in the Buncrana area yesterday afternoon.
Two men have been charged under the direction of DPP with criminal damage which entailed possession of petrol bombs with intent to damage property.
Of the original 5 men arrested 2 have been charged while the remaining 3 will be the subject of a file to the Director of Public Prosecutions.
Both men who have been charged are on bail to appear before Buncrana District Court on Thursday 8th September 2011 at 10.30am.
Ends