RTE pundit Pat Spillane has defended his criticisms of Donegal's style of football, claiming he was speaking for the vast majority of people who watched Sunday's dour All-Ireland semi-final.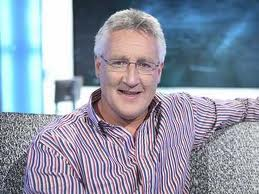 As Kevin Cassidy dismissed Tony Davis' suggestion the Donegal players didn't enjoy this season, the Kerry legend said he received no criticism for his comments from the Donegal people he met after the game.
Spillane spoke of having seen an apocalypse for Gaelic football in the first-half of the game while referring to the standard as "shi'ite football".
He also described Dublin's win as "a victory for Dublin and a victory for Gaelic football" and remarked "Gaelic football as Donegal wanted to reduce it to would degenerate it into a shambles".
Spillane stands full square behind what he said and was somewhat taken aback that his view was shared by so many.
"All the papers and all the text messages seem to be saying the same thing as me," Spillane told The Examiner.
"For the first ever time, people have the same opinion. I don't take any pride in that but that's the way it was. Since finishing the TV on Sunday, people have been agreeing with me and that's unusual because usually when I wake up the following morning there's more than x amount of people taking a different viewpoint.
"I'd always be ranting and it's often mistaken as a rant just for the sake of it but when you see (Colm) O'Rourke saying the same thing you know there's something going on.
"I met Donegal people after the game and not one of them had a negative comment to say to me. They were proud of their team but they just didn't buy into the tactics."
Spillane feels the GAA's new rules committee must look at coming up with some solution to copper-fasten the attractiveness of the game.
"I've said for years that this thing was going to happen as we went down this road of being too negative and defensive. That was the end product we saw Sunday.
"I'd just like to see things set up positively. It was a bad day for football but look that's Jim McGuinness' game. He's in it to get results.
"I've been coaching football all my life and it's about winning, of course, but you want some fe**ing quality to be preserved as well.
"I was looking at it from a Gaelic football point of view. If this is the way we want to evolve then it's not pretty. The GAA powers-that-be have to look at Gaelic football as a product and the way it is evolving."
Spillane feels the All-Ireland final would have been just as dour as Sunday's clash had Donegal won.
"We would have got the same, only Kerry would have been a little bit cuter. Kerry would find a way through.
"Kerry would have made the Donegal defence work a bit more and ask questions of their system. Dublin didn't until the last 20 minutes.."
However, Spillane stopped short of agreeing with Davis' view on The Sunday Game that there was an obligation on Donegal to abide by the spirit of the game.
Donegal defender Kevin Cassidy also dismissed the former Cork defender's assertion he and his team-mates didn't enjoy this year.
After picking up a first Ulster title in 19 years as well as picking up a Division Two title, Cassidy has hailed 2011 as possibly his finest season.
"We've a great bond and we have a belief in everything Jimmy McGuinness does. What he tells us to do is the right thing to do. It's pretty irrelevant what other people are saying.''
Cassidy took such satisfaction from the year he admits he's likely to commit to another year after coming out of inter-county retirement for this season.
"I said I'd come back and give a rattle for one year but I was saying to Jim on Sunday night that it would be hard to leave this group of players because there's such a great bond. People might be saying we didn't enjoy it but this was one of my most enjoyable years that I've had."
Like McGuinness, Cassidy makes no apologies for Donegal's brand of football. 
"Over 12 months ago, we played 15 against 15 against Armagh and they absolutely destroyed us. We were ridiculed for that and were told the players we had weren't capable of playing at this level. We reached an All-Ireland semi-final this year with more or less the same players."
Ends
Tags: