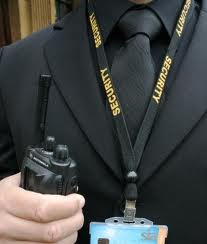 THE Private Security Authority has revealed that it has carried out spot checks in three towns in the county – and found almost 100% compliance with laws on doorstaff.
The PSA said it had carried out a number of inspections of door supervisor (licensed premises) services in Ballybofey, Letterkenny & Buncrana.
Its staff were accompanied by gardai during the checks, it said.
A spokeswoman told donegaldaily.com: "The purpose of these inspections is to ensure that only those licensed by the PSA are operating and that individuals are wearing a clearly visible identity badge as legally required.
"The PSA found that 100% of contractors providing door supervisor (licensed premises) were licensed. It was also found that 98% of individuals operating as door supervisor (licensed premises) were licensed and 100% of those licensed were wearing their Identity Badge as legally required."
Ms Geraldine Larkin, Chief Executive of the PSA welcomed the findings in North Donegal, and added that these visits undertaken with An Garda Síochána, demonstrate a multi- agency approach ensuring that checks against a range of legislation can be undertaken.
Ms. Larkin said that liaison with other State Agencies will continue to play an important role in PSA day to day operations.
The Private Security Authority is the statutory body with responsibility for licensing and regulating the private security industry in Ireland. The Authority is an independent body under the aegis of the Department of Justice and Equality.
Tags: