A mystery Donegal punter is believed to have scooped almost €100,000 after making a €3 bet on the Euromillions lotto draw.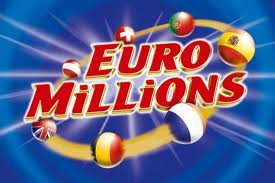 The bet was made in a bookmaker's shop in Carndonagh before Friday night's jackpot which was worth more than €150 million.
The Inishowen town is rife with rumour this weekend about the identity of the lucky punter.
Several names have been mentioned but so far nobody has gone public on the lucky win – believed to be €99,000.
One local in Carndonagh told Donegaldaily.com "It's great news whoever it is. Okay so it's not €150,000 million but it's still a huge amount of money for a €3 bet.
"There are a lot of names being mentioned but nobody knows for certain who won the money.
"Everyone is waiting for someone to buy a large round of drinks for everyone in one of the local pubs but that hasn't happened just yet."
*Are you the winner of the lucky Euromillions bet or do you now who it is?
Contact us on info@donegaldaily.com and we'll tell the rest of Donegal about your lucky win.
Ends
Tags: