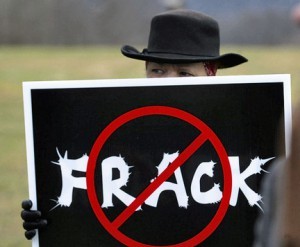 A controversial method of extracting gas, which a company plans to carry out in the Bundoran area, led to mini-earthquakes when it was used in England, it has emerged.
Campaigners in Co Donegal and several neighbouring counties say they will oppose plans by an Australian company to use 'fracking' to get to billions of euro worth of natural gas.
Tremors are caused when large volumes of water are pumped underground, forcing the gas to the surface.
Speaking to an Oireachtas committee, the boss of the Australian mining company Tamboran Richard Moorman said the firm planned to construct as many as 500 gas wells, one every two to four kilometres, mainly in north Leitrim and Cavan, using one million gallons of water per well.
The company is also examining sub-structures in Bundoran, Mullaghmore, and Benbulben.
An Taisce chairman Charles Stanley-Smith called for a ban on fracking in Ireland and said the fluids used elsewhere "contain known and potential carcinogens".
"It was also linked to leaks of radioactive gases, contamination of water supplies, reproduction problems and damage to aquatic life," he told the Oireachtas Environment Committee.
In Britain and the USA, as well as France, the practice has been banned in some areas.
There have been cases where the gas has leaked into the water mains – setting taps on fire on households.
Some companies are looking at the possibility of gas fracking in other parts of the county.
The fracking will go ahead in 2019 if it is given the go-ahead.
Tags: