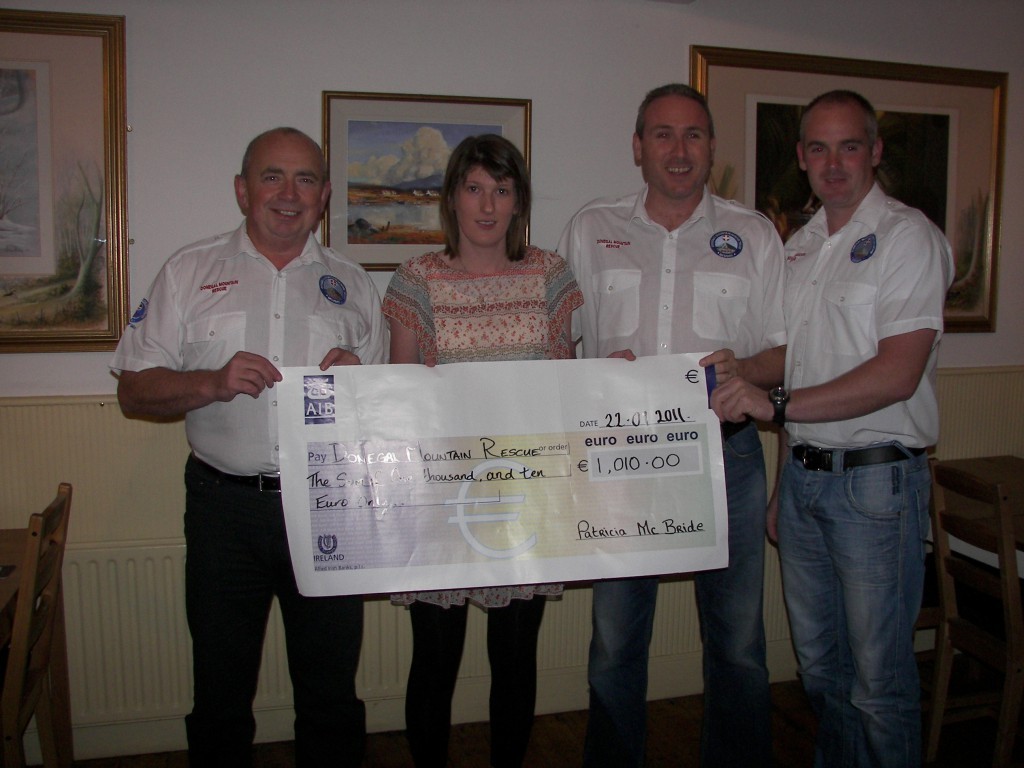 A Donegal woman has said a thousand and ten thanks to the Donegal Mountain Rescue Team.
Patrician McBride, her partner and their dog, were recently rescued by the DMRT when they got lost on a grim day up Muckish recently.
But instead of a simply 'thank you', Patricia decided to raise much-needed funds for the voluntary service.
So she and some friends organised a table quiz in Molly's Bar in Dunfanaghy and managed to raise €1,010.
PRO of the DMRT Brian Murray said Patricia's fundraising venture came completely out of the blue but they were delighted to receive the much-needed funds.
DRMT received very little funding apart from a 20% Government grant but rely mainly on contributions despite their terrific work.
Pictured leftt to right are Brian Murray, Patricia Mc Bride, Brian Pat Murray, Timmy Diver.
Ends
Tags: