Michael Coll from www.thetaxclinic.ie has just opened an office on the Port Road in Letterkenny Co. Donegal and says he has been inundated with queries from people.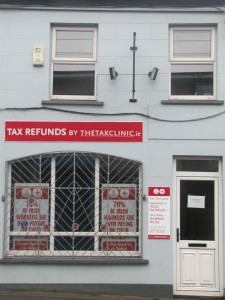 Michael will be writing a serious of articles exclusively for Donegaldaily.com over the next few weeks.
"For the years 2010 and before, if you received a Full Medical Card, you were exempt from having to pay The Income Levy and Health Levy.
"Make sure you check if you had been receiving your exemptions from Income levy and Health Levy in your pay for 2007,2008,2009 & 2010. Income Levy is straightforward to check – if you were charged income levy in your payslips, you are due a refund of this if you had a FULL MEDICAL CARD.
"It's harder to identify if you were charged the Health Levy incorrectly, as this is wrapped into the Employee PRSI amount. However, if you can see your PRSI class as A1 (private sector) or B1 (public Sector), on your P60 then you were being charged Health Levy.
"Many people are confused about what they are entitled to, but come see myself or any of my colleagues at our new offices at 40 The Port Road Letterkenny."
Contact Michael – 086 3862370
Tags: