Holy Cow – Donegal Creameries have come up with a super fancy-dress competition for Hallow'een and there are prizes galore.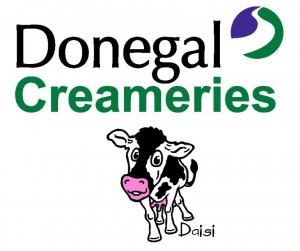 Daisi is the well-known mascot for Donegal's biggest milk supplier and she is the theme for the fancy dress competition.
All you have to do is to dress up as Daisi and you can be a milk carton, a sports theme or whatever you decide.
The best entry gets a cool €200 and there are also Daisi goody bags for three lucky runners-up.
You can send your pictures of your fantastic costumes to info@daisi.ie or upload them to Daisi's Facebook Page at www.facebook.com/DC.Daisi.
Don't forget to include your name, address and telephone number and entries must be in by Monday, November 7th.
So what are you waiting for ………get mooooooooooving!
Ends
Tags: