Gardai have appealed to pedestrians and motorists to take extra care as gales lash the county this morning.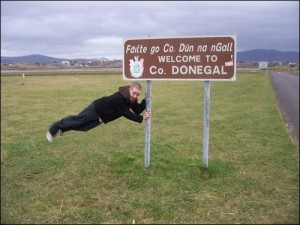 Strong gusts of winds are sweeping across Donegal and are expected to last all morning.
There are reports of some small debris down on roads but no major road
blocks.
A Garda spokesman said "We would especially ask pedestrians to take extra care in and around towns when walking along the sides of the road.
"Also anybody who may be out walking along cliffs o close to the sea should keep a safety distance back form the edge of any area," he said.
Follow us on www.twitter.com/donegaldaily
Follow us on www.facebook.com/donegaldaily
Sell anything on www.donegaldailyclassifieds.com
Tags: