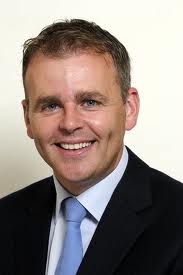 FINE Gael Joe McHugh tonight slammed TDs behind plans to boycott a two euro per week property tax.
The so-called Household Charge comes into force next month.
But Joe McHugh told RTE's Prime Time that the protest would backfire – saying a similar protest by Socialist TD Joe Higgins over bin charges led to no change.
"He spent a month in prison and the only thing that happened was that he didn't get his bin collected," said Deputy McHugh.
The Government backbencher also said any "unfairness" over the €100 per household charge will be tackled in 2013 when people with bigger homes will pay more.
There are growing fears however that ordinary people in Co Donegal who built their own homes during the boom – particularly in rural areas – will be charged extra in 2013.
If charges are for home sizes – rather than home values – it could be a disaster for many middle income families.
© 2011 donegaldaily.com, all Rights Reserved
The copying, republication or redistribution of donegaldaily.com Content, including by framing or similar means, is expressly prohibited by law.
Follow us on www.twitter.com/donegaldaily
Follow us on www.facebook.com/donegaldaily
Sell anything on www.donegaldailyclassifieds.com
Tags: