Gardai are investigating what has been described as one of the worst cases of animal cruelty after a donkey was starved the death.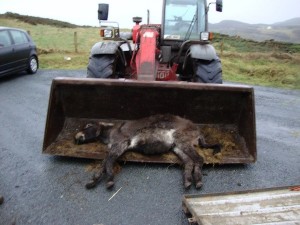 The animal, which was named Bobby by rescuers, was found in eighteen inches of slurry at an old coastguard station building next to the iconic Fanad Lighthouse.
It is believed Bobby had been starved and had also been trampled on by cattle being held in the same shed.
Following a tip-off by locals, the Donegal Donkey Sanctuary arrived at the sheds at Arraheera to find the stomach-turning scene.
It is understood there had been two donkeys in the shed but one had been taken away.
Danny Curran of the DDS said it was hard to believe that such cruelty is still taking place in this day and age.
"It is certainly one of the worst cases of animal cruelty I have come across. It was nothing other than pure starvation.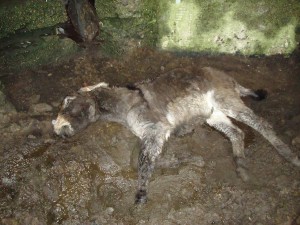 "It beggars belief that something like this is still going on in this day and age," he said.
He added that the incident was a poor advertisement for Donegal and Ireland in general.
"You get a lot of tourists visiting Fanad Lighthouse and it's one of Donegal's most popular attractions.
"This certainly does not portray a good image of Donegal or its people," he added.
Unfortunately despite being rescued and being brought to their sanctuary in Raphoe, Bobby died a few hours later.
He shocking discovery comes just a few days after the DDS appealed for help in feeding the many abandoned animals in Donegal.
"People have been great and we received a lot of feed to help look after these animals. Unfortunately it was to late for Bobby," said Mr Curran.
A spokesman for the Gardai confirmed a full investigation into the matter has been launched.
"We are making certain enquiries into the ownership of this animal and why it was left in such a state," said a spokesman.
Ends
Tags: