These are the TEN things Donegaldaily.com is looking forward to in our wonderful county in the coming year. Why not send us details of what you are looking forward to?
1 – The Donegal senior GAA footballers proving that 2011 was no flash in the pan and that Jim McGuinness and the boys can go all the way this season.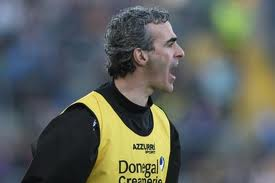 2 – Snow in February! Buckets of it but please let it last just a couple of days. We all need our yearly fix.
3 – Daniel O'Donnell taking a break. Okay we're only joking but has anybody noticed how Daniel wasn't off the radio or the television for the entire festive season?
4 – A long, hot summer. Not just two days here or there but a month or two of heat during which we can eat fish and chips at 10pm on Rathmullan beach, walk for hours in Glenveagh National Park and play golf in our shorts in Ballyliffin.
5 – Shay Given and Seamus Coleman having outstanding European Championships. Both are true sporting ambassadors and deserve all they accolades and praise that comes their way.
6 – Bundoran and Donegal being recognised as a real surfer's paradise as waveriders from around the world flock here.
7 – Pothole-free roads from Raphoe to Redcastle. Okay so it's only a dream but surely we'll all entitled to a small return for our road tax?
8 – Some peace, closure and respect for Donegal's many survivors of clerical sex abuse.
9 – Anne Marie Ward taking part in the crossing of Bering Strait without turning into a human ice cube.
10 – That Donegal's thousands of emigrants scattered around the globe make a real difference wherever they are.
Tags: