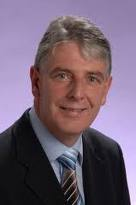 DONEGAL county council's budget this year will be an astonishing €102,000 LESS every single working day compared to 2007, it was claimed today.
Sinn Féin councillor Mick Quinn, has said that Donegal County Council's capability to provide vital services to the people of Donegal is dependant on whether or not the government commits to providing a cash injection in advance of the adjourned budget meeting.
Cllr Quinn said: "It is imperative that the government recognises the exceptional difficulties facing the people of Donegal.
"Along with the reduction in the Local Government Fund of almost €3 million, Donegal County Council, which provides vital services, has lost €2m in revenue from the Northern Executive for the repatriation of waste to our facilities which we had received last year.
"The Council also faces a bill of €3m in relation to additional pension payments for those who are retiring early.
"To put the budget allocation of 2012 in perspective, the council now has €102,000 less to spend per working day than we did in 2007. This is almost the equivalent of losing the funding to resurface a road or build a council house every working day.
"Furthermore, it is difficult to quantify the reduction in the amount of business rates we will collect as a result of the government's nonsensical decision to increase VAT by 2%. No other county will be hit as hard by this decision as Donegal."
Sinn Fein say they will not force through Government cuts – and they are being backed by some Fianna Fail members.
Cllr Quinn added: "This is completely unacceptable. The government urgently needs to intervene. If they make decisions such as increasing VAT which will destroy businesses and subsequently damage our council's revenue intake then they must compensate us for their actions.
"For too many years, Donegal has suffered unfairly in relation to funding from Dublin governments. We need to redress the balance. There is simply no more room for cuts.
Cllr Quinn concluded by calling for unity amongst all councillors in Donegal in regard to this issue, adding: "This is a time to put party politics aside. Sinn Féin, Fianna Fáil, Fine Gael, Labour and the Independents need to collectively wear the Donegal jersey and lobby the government for immediate and essential intervention which will bring about the best possible deal for Donegal."
Tags: