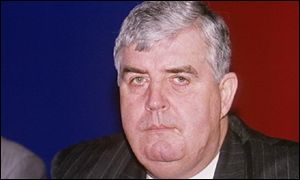 A WELL-known Ulster Unionist with extensive business interests here in the Republic has got all his sums wrong when it comes to Co Donegal.
Lord Kilclooney – aka John Taylor and one-time MP and deputy leader of the Ulster Unionists has tried to frighten off Scots over Scottish Independence by using Donegal in his argument.
His only problem – he told readers of the Scotsman newspaper that there were just 100,000 people living in Donegal…when last year's census recorded 160,000
In his letter to today's Scotman, bungling Taylor said: "As an Ulster Scot I know there would be concern in Northern Ireland should Scotland vote to leave the United Kingdom.
"Northern Ireland is not only geographically close to Scotland but shares more with Scotland than with any other country. When the majority in Ireland voted for independence from the UK there were 220,000 people in County Donegal. After independence thousands emigrated back to the UK – especially to Glasgow and Londonderry (sic). Only 100,000 now remain in Donegal.
"Northern Ireland remained within the UK as was the desire of most people in that part of Ireland. Should there ever be a majority in Scotland for independence it should not be binding on all the people of Scotland.
If, say, Strathclyde or the Lowlands prefer to remain in the UK then that decision should be honoured by a partition of Scotland."
Mr Taylor owns several newspapers in the Republic.
© 2011 donegaldaily.com, all Rights Reserved
The copying, republication or redistribution of donegaldaily.com Content, including by framing or similar means, is expressly prohibited by law.
Follow us on www.twitter.com/donegaldaily
Follow us on www.facebook.com/donegaldaily
Sell anything on www.donegaldailyclassifieds.com
Tags: