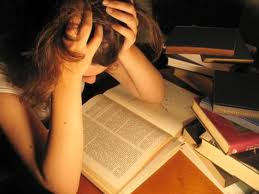 GOVERNMENT plans to scrap guidance counsellors in Co Donegal schools will have a long-term detrimental effect on schoolchildren here, a county councillor has warned.
Cllr Patrick McGowan, a member of Donegal VEC and Chair of the Finn Valley College has called for the full reversal of the Government's decision to dismantle the provision of guidance counsellors to schools, resulting in  the end of a service relied on by the nation's most vulnerable students.
"There will be long-term negative effects on the career guidance profession and on vulnerable students  resulting from this move by the Labour Minister and removing the special provision for guidance counsellors will see an increase in class sizes through the back door and will result in 700 secondary schools around the country losing qualified guidance counsellors," said Cllr McGowan.
"Schools will now be  forced schools to choose between either cutting an essential service to students or dropping another subject, leading to a reduced subject choice. This is a lose-lose situation for students and a retrograde step for education in our country.
"Guidance counsellors provide a critical service in encouraging students to choose appropriate education and career pathways and also offer advice and support relating to a range of personal issues. They are professionally trained to provide far more than career advice, with most guidance counsellors acting as a support to more vulnerable students."
The VEC has already agreed the decision will be damaging.
"Government TDs have the opportunity to stand up for their local schools and ensure that current staffing levels and class sizes are maintained, and retain the essential guidance counsellor service.," said Cllr McGowan.
LEAVE YOUR COMMENT BELOW
© 2011 donegaldaily.com, all Rights Reserved
The copying, republication or redistribution of donegaldaily.com Content, including by framing or similar means, is expressly prohibited by law.
Follow us on www.twitter.com/donegaldaily
Follow us on www.facebook.com/donegaldaily
Sell anything on www.donegaldailyclassifieds.com
Tags: