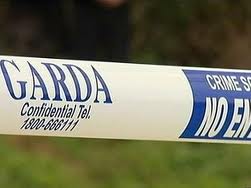 GARDAI investigating prostitution rings in Co Donegal are targeting online pimps, clients and landlords who let flats for high rents, donegaldaily.com has learned.
Officers are focusing on the Letterkenny area and a number of businessmen they believe are involved in selling mainly foreign prostitutes for sex to local men.
Mobile phone, email and computer traces have led gardai to identify a number of local individuals who are making thousands of euro every week from the illegal practice.
Prostitutes are flown into Ireland from several eastern European countries.
Their pictures and details are available on a number of so-called 'escorts' sites.
Sources have told us that landlords who let properties in Co Donegal to people they know are using them as brothels could face prosecution.
We have also learned that Gardai here are following up a direction from the Garda Commissioner to target men who use the brothels for prosecution.
More than 60 men were named and shamed as part of Operation Kerb in Dublin six months ago. The Commissioner has told senior officers to follow that scheme throughout the country.
The tactic represents a departure from the Garda's traditional approach to prostitution, which has usually been to target women selling sex rather than men buying it.
Sixty-four men have been arrested and charged by a team of gardaí based in the Bridewell Garda station in Dublin's north inner city.
The arrested men have already been before the courts. A range of penalties were imposed including fines and the Probation Act.
Earlier today a court in Derry heard the PSNI have obtained sim cards containing the details of clients of prostitutes on both sides of the border.
You can see that story here:
https://www.donegaldaily.com/2012/01/18/donegal-man-charged-with-controlling-prostitution-in-derry/
LEAVE YOUR COMMENT BELOW
© 2011 donegaldaily.com, all Rights Reserved
The copying, republication or redistribution of donegaldaily.com Content, including by framing or similar means, is expressly prohibited by law.
Follow us on www.twitter.com/donegaldaily
Follow us on www.facebook.com/donegaldaily
Sell anything on www.donegaldailyclassifieds.com