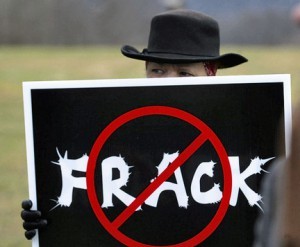 A DONEGAL bid to ban fracking is 'an utter waste of time' because councillors don't have the powers to outlaw it, donegaldaily.com has learned.
Sources close to Minister Pat Rabbitte have told us that a motion passed by councillors to include a ban on the practice in the County Plan 'aren't worth the paper it is written on'.
Fine Gael councillor Barry O'Neill won the support of all parties when he introduced the ban earlier this week.
The move is being hailed as sending out a clear message to companies who want to use the practice to extract natural gas.
In America it has been blamed for poisoning water supplies.
But the ultimate powers on whether or not it will go ahead will lie with Minister Rabbitte, the minister for Natural Resources.
"Decisions on whether or not this goes ahead will rest with the minister and not county councils," said one source.
"There is by no means any decision as yet and full planning laws will have to be applied but councils will ultimately have no powers when it comes to this."
If fracking does go ahead it will affect areas in the south of the county around Ballyshannon where experts believe gas worth hundreds of millions of euro could be.
LEAVE YOUR COMMENT BELOW
© 2011 donegaldaily.com, all Rights Reserved
The copying, republication or redistribution of donegaldaily.com Content, including by framing or similar means, is expressly prohibited by law.
Follow us on www.twitter.com/donegaldaily
Follow us on www.facebook.com/donegaldaily
Sell anything on www.donegaldailyclassifieds.com
Tags: