A TV3 documentary to be broadcast tonight is to investigate the deaths of a Donegal woman and her two daughters.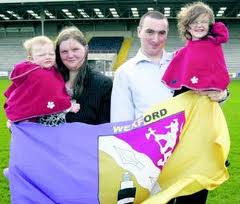 Ciara Dunne from Burt and her two little daughters were killed by Adrian Dunne at the family's home in Wexford in 2007.
'Crime in Mind – A Family Destroyed' examines the events leading up to the brutal murder-suicide.
Dunne killed his wife and two daughters before killing himself.
Days before their deaths Dunne attended a local undertaker asking the prices of funerals and even requesting how his family would be dressed if they died.
The programme, which will start at 8pm, also examines how such a crime could have been avoided.
Tags: