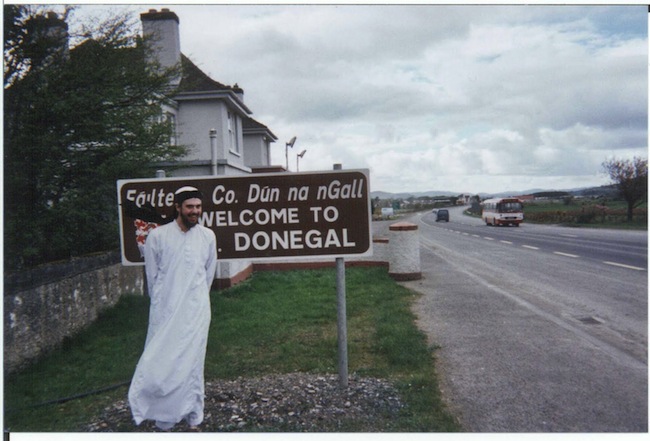 CONVICTED terrorist John Lindh Walker wants to move to Glenties – when he is released from an American prison…in May 2019!
His granny was born here Co Donegal in 1929 and now the man who became famous as 'The American Taliban' because he fought the US in Afghanistan wants to come here, his dad has said.
But Irish government sources have told donegaldaily.com that Walker "hasn't got a hope in hell" of being allowed to live here.
Walker is no stranger to Donegal. He's been here before as the picture shows.
His dad Frank brought him on a tour to see relatives of his late mother Kathleen Maguire who left Glenties in 1935, aged just six.
Said Frank: "We talk about that [moving to Ireland] as an option. What happened in this country, in my son's case, is completely without precedent where the president himself and members of his cabinet and members of the senate and the speaker of the house and the attorney general repeatedly said that John was a terrorist, an Al Qaeda terrorist, who was fighting against America.
"And it so poisoned the public opinion about my son that I'm afraid that he would be in jeopardy walking on the streets of any city in the United States. There are literally people who hate him with such passion that they would kill him as a consequence, not of anything that he did, but as a consequence of this furore that was built up by the president and his cabinet members against John."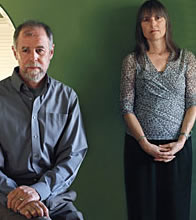 Frank, pictured left with his wife, added: "It all relates back to the fact that the 9/11 attacks happened, and then we went to Afghanistan with the ostensible purpose of capturing one person, Osama Bin Laden, and we failed. But what we did get was this kid from California named John Lindh and they, in a malicious and calculated sort of way, said he was a terrorist. In the emotional climate of the time it was enough to divert the public's attention away from the failures of the government and make people feel that the Government had achieved something worthwhile."
You can read the full interview and story about Walker here:
http://duckspeakquacking.blogspot.com/2012/01/by-eoin-reynolds-in-san-francisco-john.html
DONEGALDAILY.COM – FIRST AGAIN WITH THE BIG STORIES