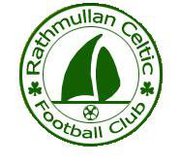 It was no ice cream sunday at the seaside as the Celts overcame the conditions and Glengad to book a spot in the last 8 of the Ulster Cup.
A first half header from Aaron McClafferty appeared to have sent the home side through before a deflected leveller late on.
Down to 10 men and against all odds, Eamonn Sheridan showed a touch of real class to twist two defenders inside out before lobbing the keeper from 18 yards for a sublime lead goal in ET. The Brae Sniper then got his sizeable forehead on a corner for a rocket header to seal the win.
Excellent performance from all the bhoys on a tough day for a well deserved win.
Special mention for debutant Ryan Connolly who excelled in a second half cameo.
Tags: