Senator Jimmy Harte has said the move to slash septic tank registration from €50 to just €5 should now end the scaremongering around the issue.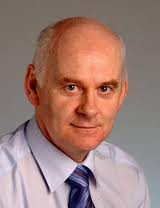 Environment Minister Phil Hogan said those who register with the scheme before the scheme going live can avail of the discount.
"This is a significant development which will calm many fears of septic tank owners in rural communities the length and breadth of Ireland including Donegal.
"People should now register before the 30th June 2012 to avail of the lower fee. The deadline for registration is March 2013.
"This puts to bed the considerable and very regrettable scaremongering that has been orbiting this particular issue over the past two months.
"Such criticisms were totally unnecessary and merely did a disservice to the democratic process.
"I also welcome the Minister's announcement that a very practical approach will be taken to inspections, and his clarity around some of the practical standards that will be included in the inspection guidelines.
The Letterkenny Senator said that once the Department completes its consultation with the EPA and the European Commission, the guidelines will be announced and a four week public consultation period will follow.
"This is a very practical response to an ongoing problem identified in 2009 when the European Court of Justice ruled that Ireland was in breach of an EU Water Framework Directive.
"We now need to move forward and I would strongly encourage owners of septic tanks to register once the scheme goes live next month so that they can benefit from the considerable reduction in charge that has been announced this evening," he said.
Earlier Sinn Fein said they were concerned about a possible €10,000 in charges people may face after initial inspections.
Deputies Padraig MacLochlainn and Pearse Doherty said the Government must assist people financially who must upgrade their septic tanks.
Tags: