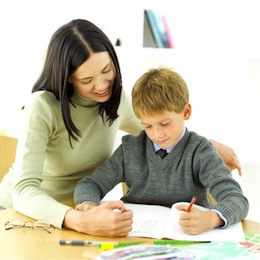 THE DONEGAL Gaeltacht could lose out again as the Government plans to abolish grants for trainee teachers attending Irish language courses.
Dozens of trainee teachers have placements in west Donegal each year, bringing valuable income to the area.
Conradh na Gaeilge and Guth na Gaeltachta have slammed the decision of the Department of Education to scrap grants awarded to those attending Irish-language immersion courses in the Gaeltacht.
The three-week courses in the Gaeltacht summer colleges are paid for on behalf of the student teachers that attend them to improve their Irish-language skills as an essential part of their education degree.
Julian de Spáinn, General Secretary of Conradh na Gaeilge, said that the proposed cuts will hit the future teaching of Irish in schools.
He fumed: "With schools throughout the country already struggling with serious problems in the teaching of Irish, the Government took a huge step forward in addressing these issues in The 20 Year Strategy for the Irish Language 2010 – 2030 by recommending that student teachers should follow a defined programme of language teaching in the Gaeltacht, and indeed that the tuition time and attendance of student teachers who attend such Gaeltacht courses should be increased."
The Teaching Council says the courses should be followed.
Mr de Spáinn said: "These recommendations to foster better language awareness and Irish-language skills in our teachers were a huge step forward, but the Department of Education and Skills will take two steps backwards again if they abolish the grant for students attending Gaeltacht courses."
Éamonn Mac Niallas from Guth na Gaeltachta and said that if the Government is looking to save money by abolishing the grants for Gaeltacht courses, the result will be the complete opposite.
"The longterm effects of this short-sighted decision will cost the State even more money to put right when future teachers no longer have the standard of Irish to teach the language in our schools," he said.
"Under present circumstances, it is hard to see how trainee teachers will have the means to pay for Gaeltacht courses themselves. Furthermore, these courses contribute greatly to the Gaeltacht economies through the added business for local shops and the employment of Mná Tí, teachers and other workers in the Irish colleges."
Mr Mac Niallas said that it was "particularly disappointing" to see a "total lack of co-ordination" between the various divisions of Government when it comes to the promotion of the Irish language.
He added: "This short-sighted cost-cutting measure by the Department of Education and Skills is simultaneously undermining all the good work that they are doing. We thought the Strategy would provide clear direction for the various different State departments and their working partners, but it is obviously not functioning as such at present."
Tags: