A Donegal dance group is to represent Ireland in the World Crew Dance Championships.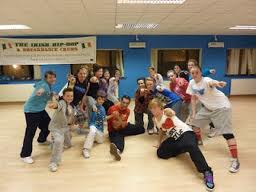 Algorythms, the adult dance group from Fox N Crew, based in Letterkenny, will head to the UK in May to compete against some of the top dance crews in the world.
This is an amazing achievement as hundreds of Ireland's top champion crews flocked to the qualifiers in hope to get the chance to represent their country at the highest level.
However Algorythm's Ashley Fox, Dario McCormack, Rachael McGettigan and Shannon Halligan did just that by dazzling spectators and the judges with their top class routines and their originality.
Not only will this crew be dancing against the worlds top dancers, but they will also be competing against their ideals, with members of the well known UK crews including Diversity and also Unity.
Fox n crew has been branded one of ireland's top dance schools, specialising in all styles of hiphop/street and modern dance, taught by a trained professional and qualified dance teacher.
Recent years have seen dancers from this school win thousands of trophies from Irish championships, many firsts in world championships in Poland, Germany, UK, contestants on the all Ireland talent show and winners of RTE supercrew, where one of our younger dancers worked alongside Jedward, Louis Walsh and Linda Martin in a production held the Olympia Theatre, Dublin.
Teacher Kim Fox said all the club's attention will now be focused on May and doing their best at the world championships.
Tags: