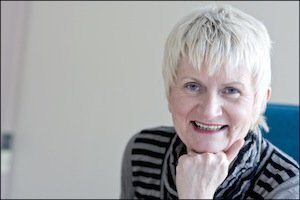 The admission by the EPA that municipal sewerage treatment plants had a poor level of performance and a 'shocking' non compliance rate refuted the attempts of those who sought to relate water quality problems to deficient septic tanks, says MEP Marian Harkin
She was responding to the latest EPA report on the performance of the state's sewerage treatment plants with criticisms of water treatment in Moville, Killybegs, Bundoran and the Twin Towns.
Ms Harkin said: "What has been revealed in this  report is that the threat to the quality of Ireland's waters and the country's ability to meet targets set under the EU Water Framework Directive comes largely from the state and not from septic tanks.
"This in turn highlights the unfairness inherent in government policy which seeks to penalise septic tanks owners while making insufficient investment in a sector which represents a third of the country's population.
"Disgraceful and misleading attempts have been made to relate septic tanks to problems which clearly lie in the failure to effectively tackle urban waste water treatment despite the € billions spent on it."
She went on: "In the next few years a further €½ billion is to be invested in urban waste water treatment but, as yet, not a cent to fund any remedial works which may emerge as a result of the new septic tanks inspection programme.
"Perhaps now those in government, and those in organisations dedicated to preventing the building of one-off houses in the countryside will, in the light of this EPA report, cease to mislead people on who has the major responsible for the pollution of Ireland's waters."
Tags: